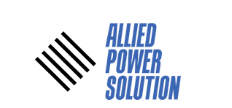 Allied Power Solution are leaders in rebuilt and remanufacturing of bigger engines. We supply Industrial, Agriculture, Construction, Mining, Petroleum, Over and Off the Road, Marine engines  and more, John Deere, Caterpillar, Cummins, Detroit Diesel.
Some of our Great Customers:
Bazooka- Farmstar- Cat C18 Power Units x 4
Titan Machinery- Cummins 4BT x 2
Marloo Equipment- Cat C18 Power Units x 4, JD 6135 Power Units x 2
GFL Environmental- Cat 3126 Hydraulic Power Unit
Milner Bro's Logging- John Deere 4276T
Barthold Farms- John Deere 6076
DMVW Railroad- Detroit Diesel 453
Island Construction- John Deere 6081
Triangle Forest Products- John Deere 4024T
Keene Farms- John Deere 6081 Power Units x 3
Wish Farms, G&D Farms- Cat C18 Power Units x 6 
Vindsaga marine- Cummins 6BT Marine x 2
To Name a Few, from various industries and needs!
Better Prices
We have better prices because we work with builders nationwide, so you get the better deal!
More Builders
Since we have nationwide builders, our goal is to get your engine in a local area near you at the cheapest price so our customer always benefits!
company history
Allied Power Solution is an expert in remanufactured engines with over 20 years of acquired know-how providing our customers with superior service. , 
Allied Power Solution (APS) of Yakima, Washington with builders and suppliers through out the USA, is a company offering Diesel and Natural Gas engines and Power Generators for sale, Remanufactured 0hrs, New Surplus, Used/ Good running take outs' representing a number of partners and top independent builders. With years of experience, we save you money and quickly get you diesel engines, natural gas engines and power generators you need at low prices through our supply or our partners. Our clients are diverse as the engines and generators we sell, with commercial, industrial, marine customers in fields such as mining, construction, agriculture, forestry, marine and specialty on-the-road transportation and passenger trucks.
We started out selling remanufactured diesel engines and currently offer remanufactured, new, used and hard-to-find engines in order to better serve our clients' needs. APS also provides rebuilding services when you need an engine or generator built to your specifications. Our company takes pride in its unbeatable combination of high quality and value.
Nationwide Locations To Ship Faster Worldwide!
With our successful remans, we have repeat customers.
576
Successful Industrial Generators and Engines
Industrial engines and generators are hard to come by, we know, so we thank our customers on continual and repeat business.
We have several network partners, so you get the best prices and don't have to look elsewhere!